Rugs are such a minefield and with so many to choose from how do you decide which one is right for your horse or pony.  Lots of us "weather watch" so that our precious equines are provided with the most comfortable and correct weight rug for every temperature and to ensure that they are not cold or sweating.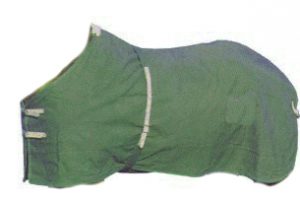 In the olden days, there was a Canvas New Zealand rug for turnout and then very often the horse would have a wool blanket or two held in place with a roller for in the stable, there were no breathable rugs with fancy necks, surcingles or leg straps – therefore rugs needed to be changed from outdoor to indoor, when the horse came into the stable, and then again next morning for turnout.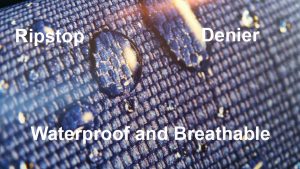 As time has gone on rugs have become very technical. Most today are breathable, some with satin linings to prevent rubbing, fur padding at the withers and sometimes a belly pad to keep all areas clean. You can now choose from standard neck, half neck, full neck combo or removable neck. So, which one is right for you
These are just some examples of how you might decide:
Lightweight rugs are usually  showerproof and some might not stand up to intense heavy downpours. They can come with no fill at all or perhaps 100g to 170g and this would be considered as a lightweight rug. Lots of people use these in the spring and summer months as well as going into autumn, just as the weather is starting to change.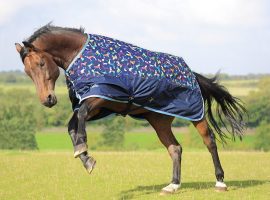 Medium Weight Rugs are normally from 200g up towards a 300g in weight. They are waterproof and even though they are a warmer  rug with more filling, technology these days means they are so light to handle for us which must make it more comfortable for the horse to wear.  This rug would probably be used inbetween the lightweight and heavyweight rug when temperatures are starting to drop, but it is still too warm for the heavier rugs.
Heavyweights come in 300g plus weights. Again with a choice of designs, colours and manufacturers. These lovely warm rugs are ideal in the winter for those horses who are maybe a lighterweight build, clipped out or who just simply feel the cold.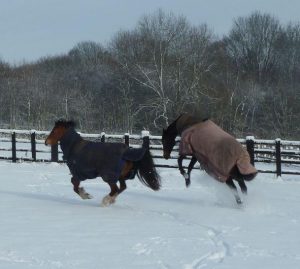 Super Heavyweights can be 450g upwards and these are really snuggly, perhaps for the horse in the depth of winter when clipped out and needs that extra bit of warmth.
Having said the above, every horse is different and it is often a case of trial and error with rugs until you know how hot your horse gets or if he is more sensitive to the cold.  The beauty of the turnout rugs these days are that they are usually breathable and therefore can be left on in the stable at night too, which is a great asset for those of us who work and perhaps have limited time for rug changing.
Here at The Ranch Store, we stock a good variety of rugs in different weights, styles and colours and a choice of manufacturers, including Masta, Horseware, Shires, White Horse and Gallop to name a few.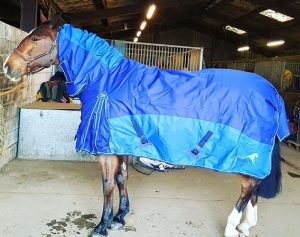 On the right Stuart is modelling the Masta Fieldmasta, a 200g fixed neck turnout rug which not only looks great but will keep Stuart warm and clean without sweating, coming out of Winter into Spring.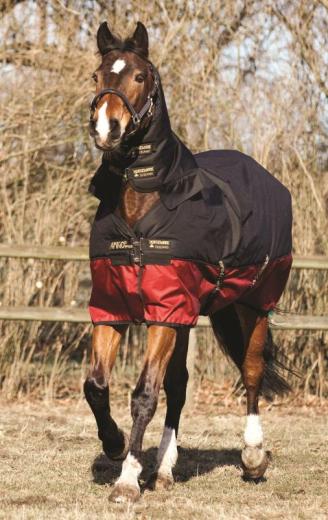 Horseware do a large range of quality rugs from
lightweights to super heavyweights to suit many budgets.
What Size Do I Need ?????
So here's a rough guide of how to measure your horse for his rug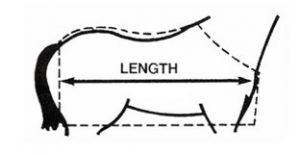 Measure the length of your horse from chest to tail, and below is a rough guide of rug sizes.

This Guide is only a rough idea as it may vary a few inches depending if your horse is a lightweight thoroughbred or if he is a heavyweight cob.
Look out for further Blogs on products that are stock in The Ranch Store.